The exciting part of stepping into unknown territory is the process of discovering and learning.  How boring life would be if we had already seen everything.   If we already knew the myriad ways a flower can bloom or a fern can unfurl.   If we had already heard all the ways an owl can hoot or a redtail hawk can call to its partner.  This process of exploring the endless forms of nature extends into the motion and action of creating.   It is here that we encounter one of the many moments along the path where sometimes you must fail to move forward.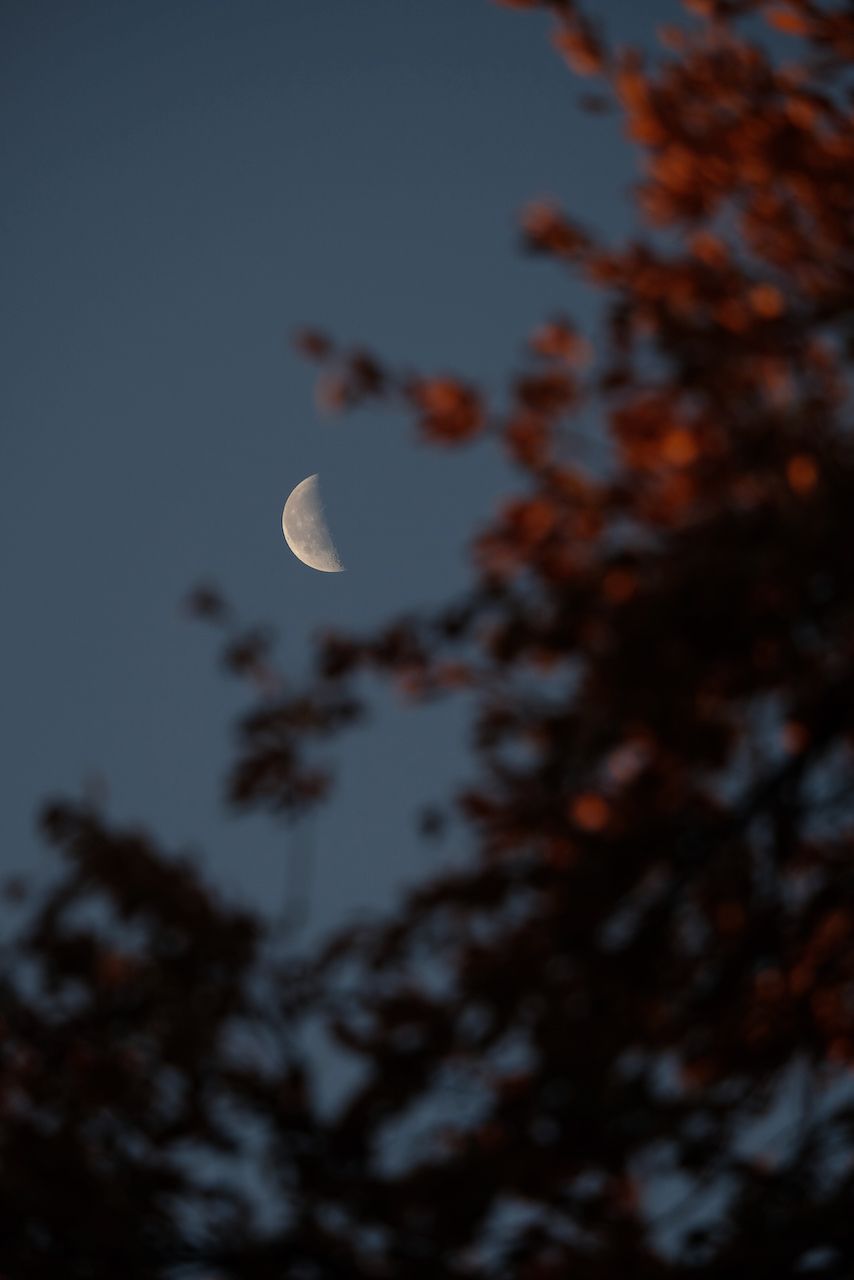 A few months ago we took a hike up into one of our local wildernesses.  It was the first time we had made the journey up there since the whole mountain was engulfed by wildfires last summer (2020).  
Since it is a very unpopulated area and no human structures were threatened the fire was mostly able to run its course.   Though this was a naturally occurring fire, started by summer lightning, the devastation is no less.   Hiking up there, seeing the burn scars and massive erosion in a formerly lush and rich mountainside, created a sharp point of realization.  
This realization that we are at a very dramatic turning point in our relationship to the earth.   In one moment it felt as if my internal drive shifted gears and it became starkly clear that some things are now or never.   Never again in my lifetime will the Apache Kid wilderness be the same.   The ancient Ponderosa and Juniper trees killed by the fire will remain skeletons for the remainder of my short human life.  
I want to bring my body into these spaces, to explore movement and the landscape, and in so doing hope to bring attention to both the fragility and power of Nature.  

One of the exciting new ways we are working on creating movement installations is with the help of an experimental bipod made by John Middendorf. -  https://bigwallgear.com  Once we get our use of this contraption refined it should allow us to install aerial silks in infinite and improbable locations.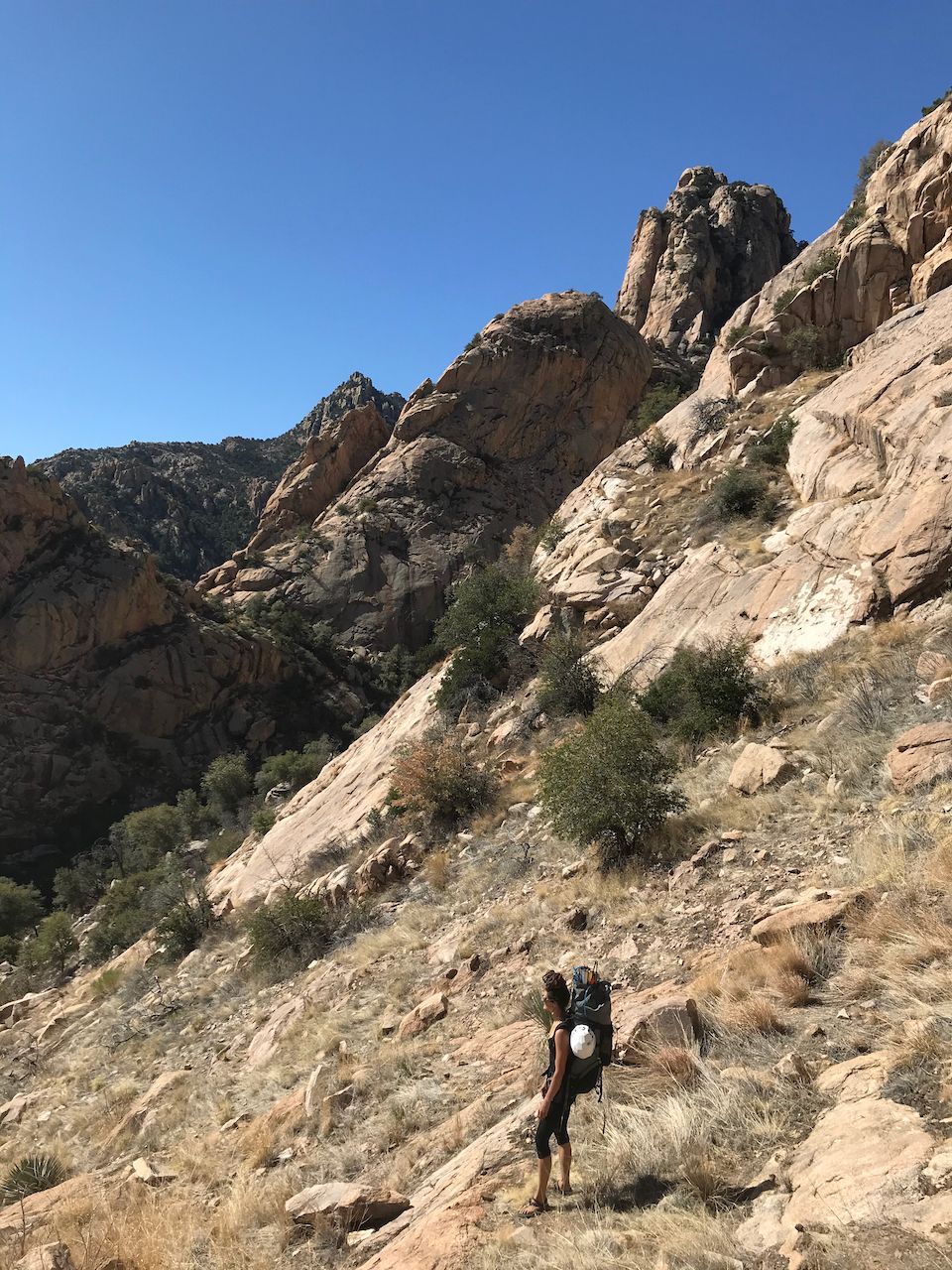 A few days ago we attempted our most ambitious rigging project yet.   We had successfully rigged it on bolted climbing routes which provide easy anchor points from which to hang and anchor the rig.  We assumed ease and so jumped straight into the water.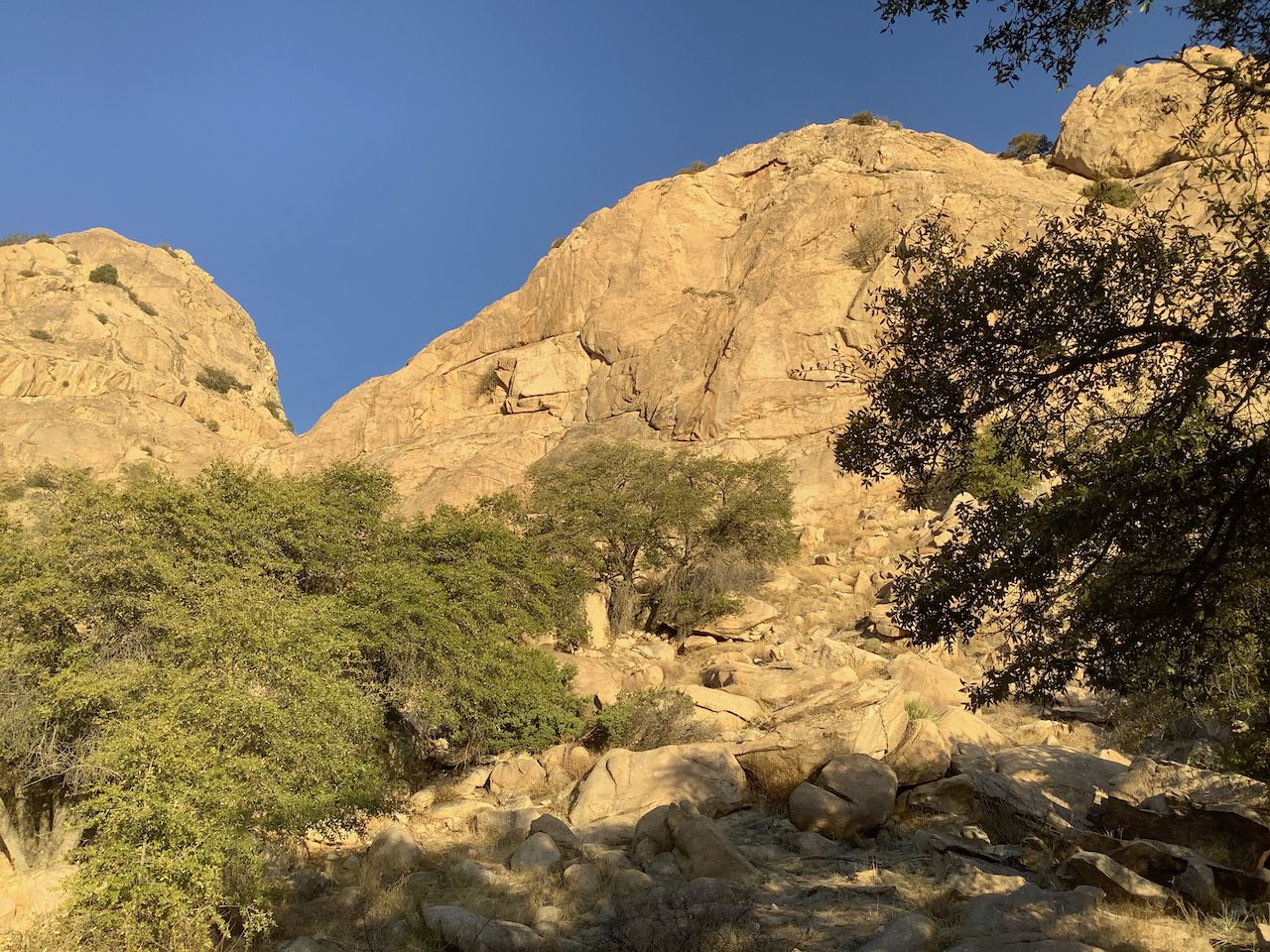 We chose a point 300 feet up on a large granite dome at Cochise Stronghold of southern Arizona.  Ambitious, yes, but I'm not sure we know how to do it any other way.  
Late in the afternoon we encountered the moment when we say hello to the fact that sometimes you must fail to move forward.   After 6 hours up on the rock we called it quits, sun burnt, dehydrated and wind lashed faces giddy and exhausted, overcome but further educated.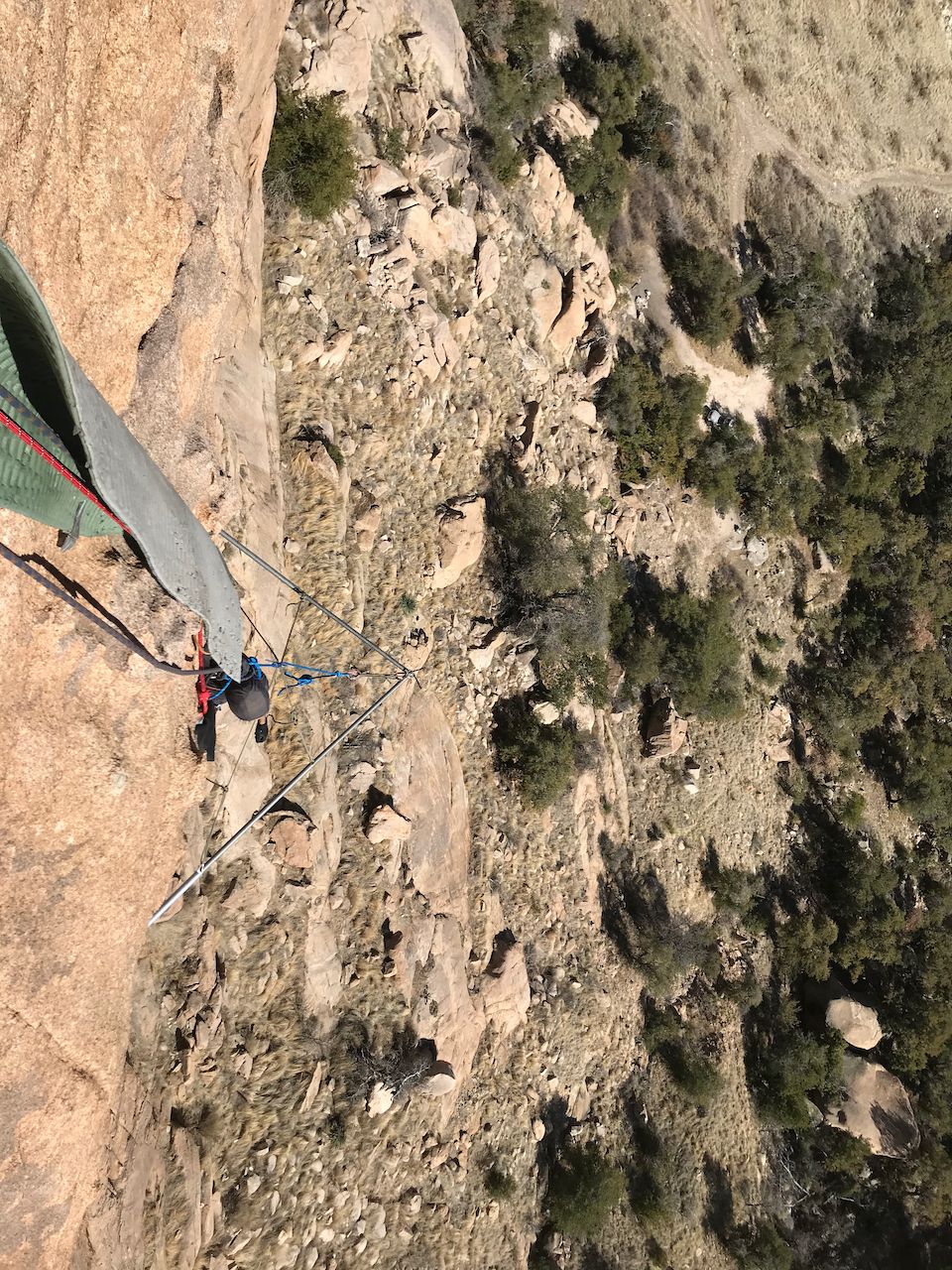 We disassembled the rig and packed it back down the mountain.   Not every endeavor ends with a perfect photograph, or even an interesting story.   Sometimes the rock is just too smooth and there is nowhere to put in a nut or cam in order to anchor the foot of the bipod.   Sometimes you schlep a bunch of heavy metal pieces, gear and rope up a mountain only to realize the conditions are not nearly as perfect as you thought they would be.  Sometimes you are all ready to go, and it is just too windy to let the silks fly.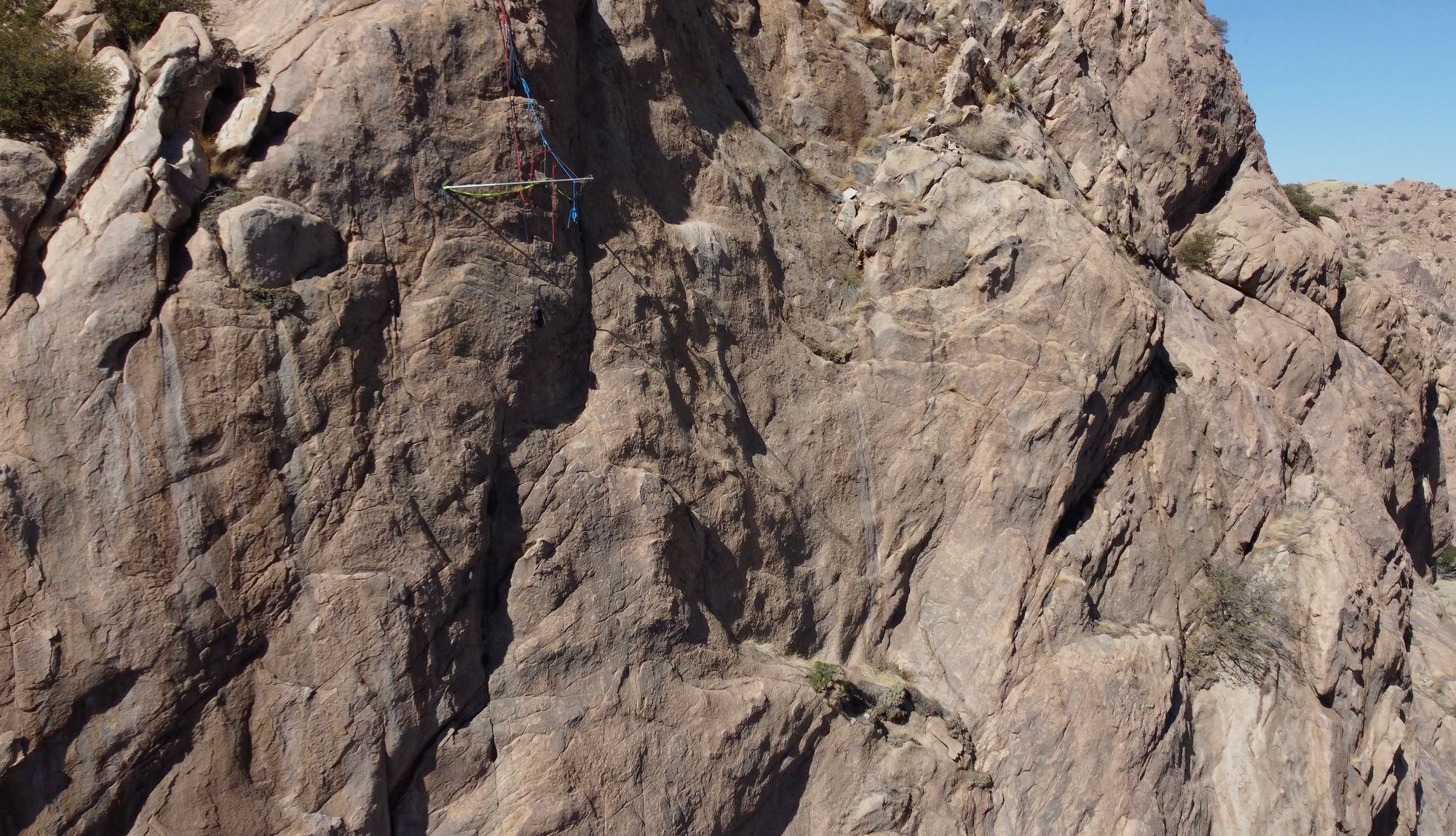 It's all part of the process, and will make the smoothly running times all the sweeter. This thing called art takes time and grit and stubborn dreams.  At times it's maddening, the crazy joyous mad of those possessed by visions, ecstatic and illusionary.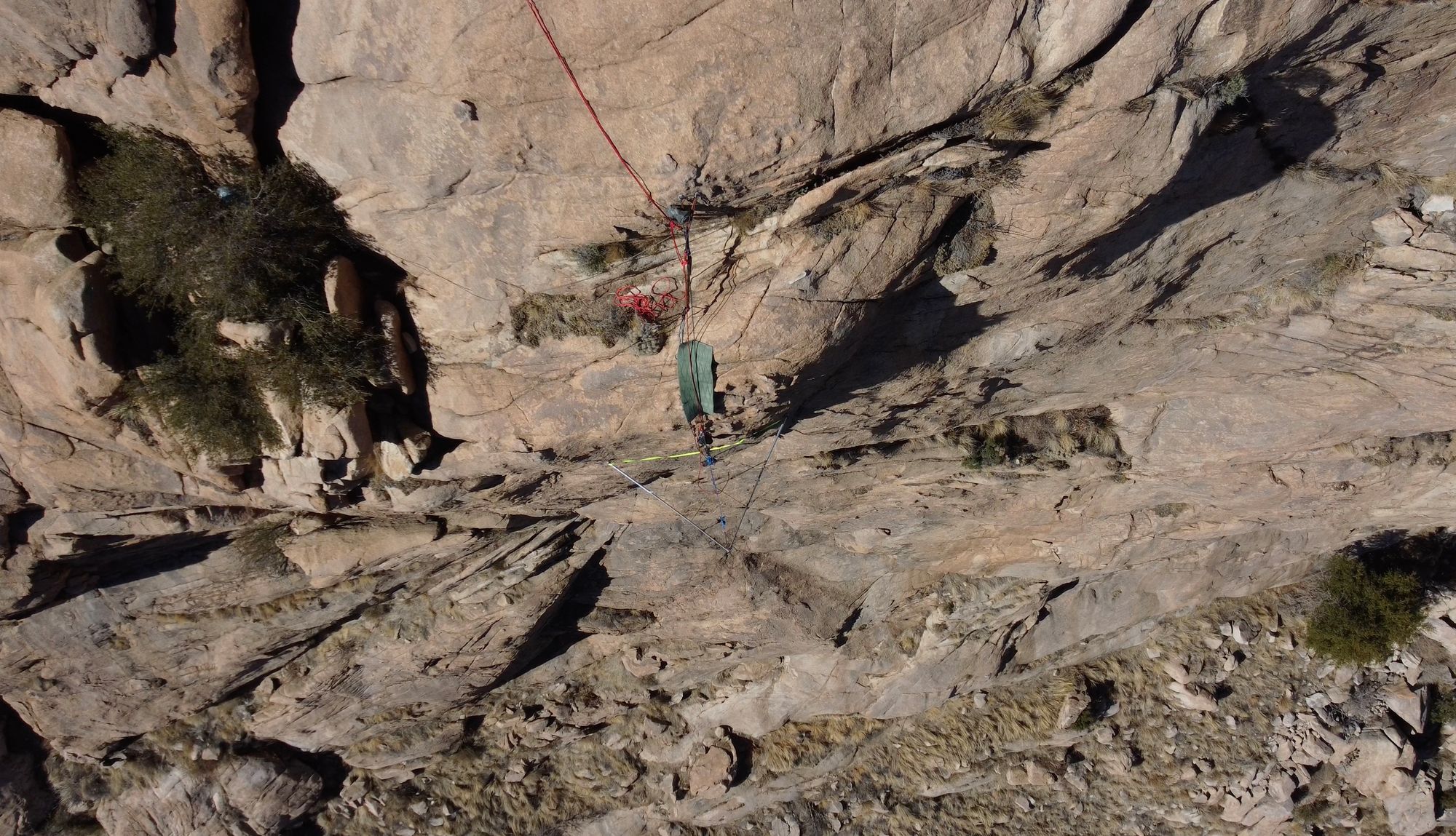 We will take what we've learned back to the lab so it can mutate and bring us that much closer to success.