Hello dear sustaining member,
We have just arrived home from a (partially unintentional) two night camping trip up into our local mountins to take in the lunar eclipse. Sunday evening was a spectacular full lunar eclipse. We climbed and photographed all Monday but when we made to leave our van wouldn't start! Twenty miles down a rough mountainous dirt road the prospect of a tow was not looking good. As the sun set low a thick smoke from our local wilderness fires descended from the high mountains, dense enough to blot out the sun.
To make a long story short, we had an extra night camping with only a tiny bit of water, two carrots, a pear and some figs for dinner and this morning Kyle was able to get the starter fixed, the van started, and we made it home a few hours ago. Woohoo!
So here we are, spending the day getting all the computer work done that we were intending to do last night upon arriving home from our lunar adventure.  All the photos and videos of our adventure and the eclipse will be coming soon in the general Intentionally Confusing newsletter.
But first we'd like to anounce the arrival of our new and much improved web store. Our art clothing creations have been updated with many more options of styles, colors and designs with both Kyle and Jeannie's work.  
You are also the first to know about the new adornment pieces listed in the shop, before we announce this in the general newsletter.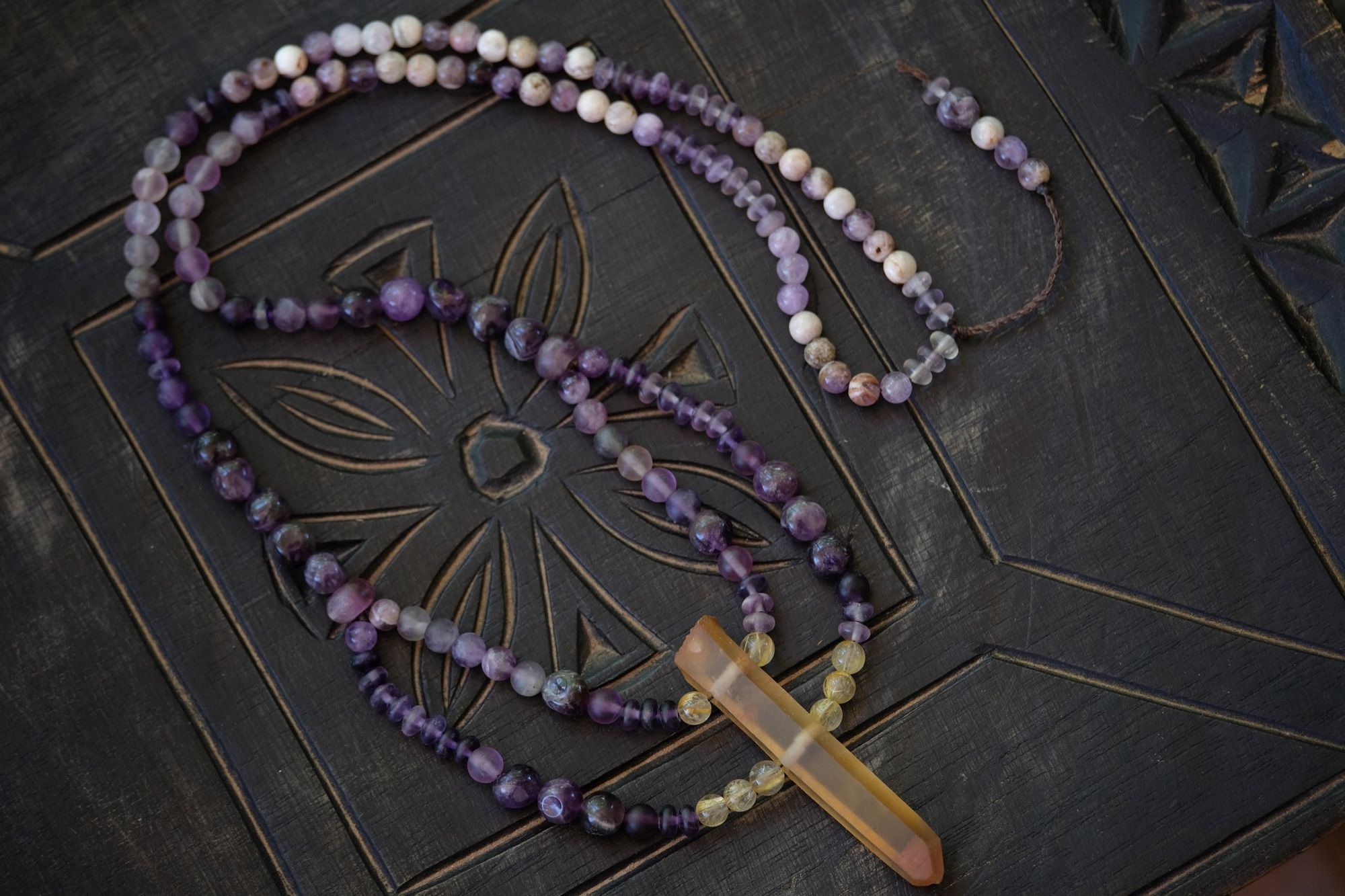 Thank you for your support of our work and endeavors!
May you have a beautiful day,
Jeannie & Kyle