It feels surreal to be back in the gallery again, hanging the show of my Mushroom Lady collages and mushroom photography.  One year and one month after I hung it the first time, just before the world shut down.   Desert Archaic will be opening slowly again.   (and is open by appointment any time)  I don't want to be preemptive in my statement, but I can't believe we are nearing the other side of this.
I also found a photo from last year when I put the show up the first time!
I've also been giving our printer one heck of a workout, and am printing TONS of Mushroom Lady post cards.   They are available for sale in the gallery and can be available online by request.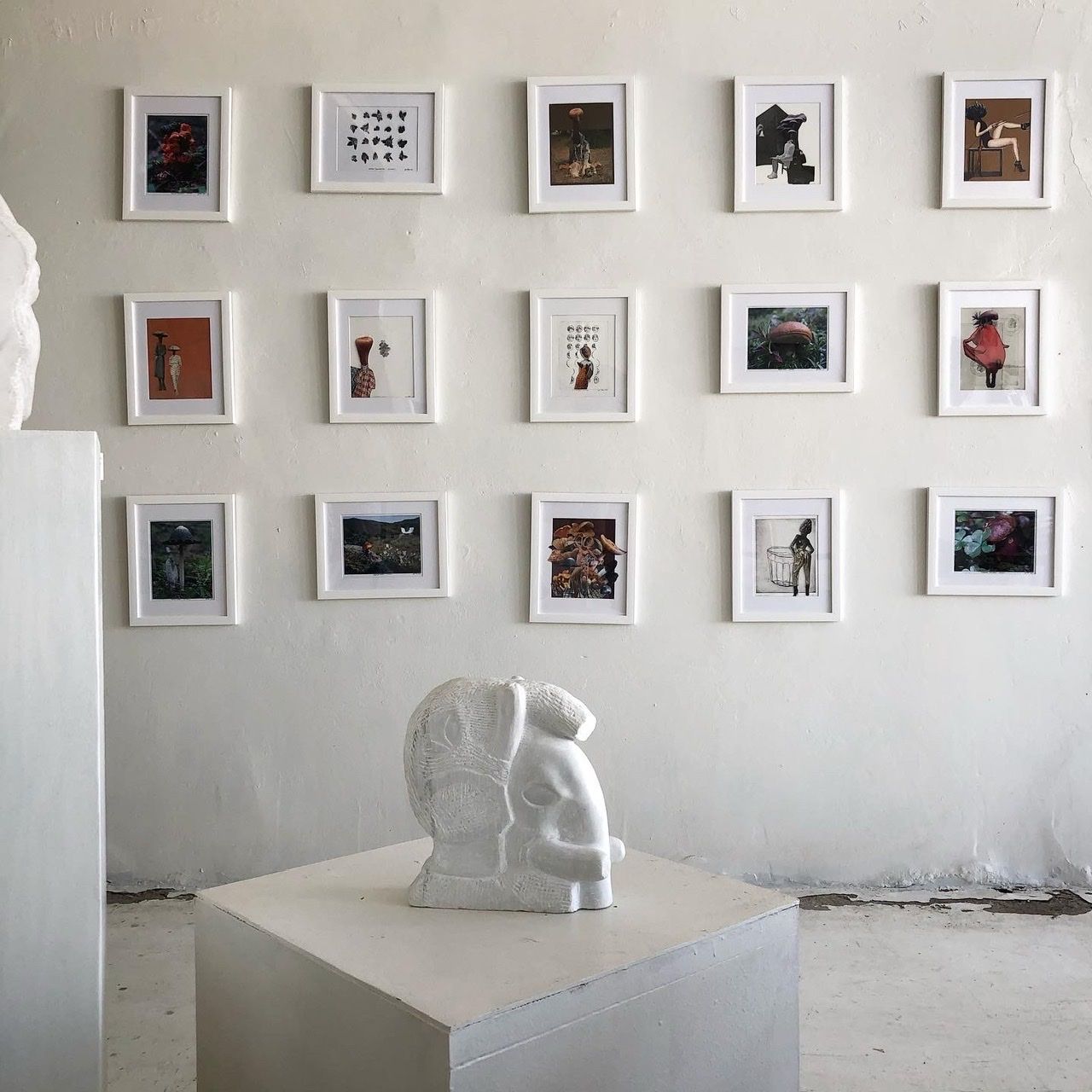 Marble sculptures are by Kyle Parker Cunningham