We hope you enjoyed the solar eclipse this previous full moon.  Here in New Mexico we found ourselves with about an hour of total eclipse - a rare and wonderful occurrence for us. We headed up to the mountains for this event, camped out for the night and enjoyed the wonderful yet oh so dry desert at this time of the year.
Kyle set up his camera and captured a time lapse of the eclipse. This was his first try at filming an eclipse and so there is some experimentation with exposure in the video but this really gives a sense of just what the environment was like that we were in.
The Black Fire, a large wildfire, started in an adjacent mountain range the night before the eclipse and we had a long view of this disaster unfolding from where we camped.  The smoke created a wild display of colors and shapes in the sky and colored the moon a deep, dark red all night long.  It was eerie and heartbreaking. Yet again another one of our favorite places in the desert is burning, we are beyond words to think about this.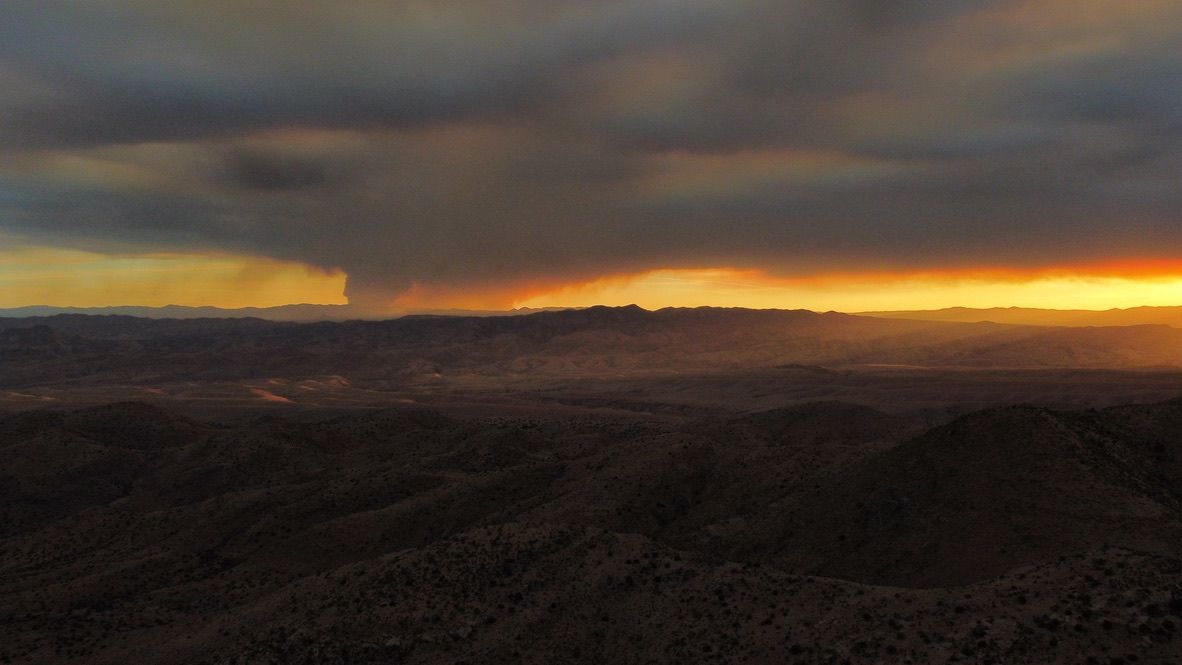 The area which is now burning is a piece of the world which drew us to this area in the first place, it's our first encounter with the black range when we were hiking the Grand Enchantment Trail in 2010.  Kyle painted a portrait of an ancient Juniper in this area, a tree that stood for millennia but whose life almost certainly came to an end in the last three days.  On Saturday, when we first heard of this fire he wrote this story about this tree and that place.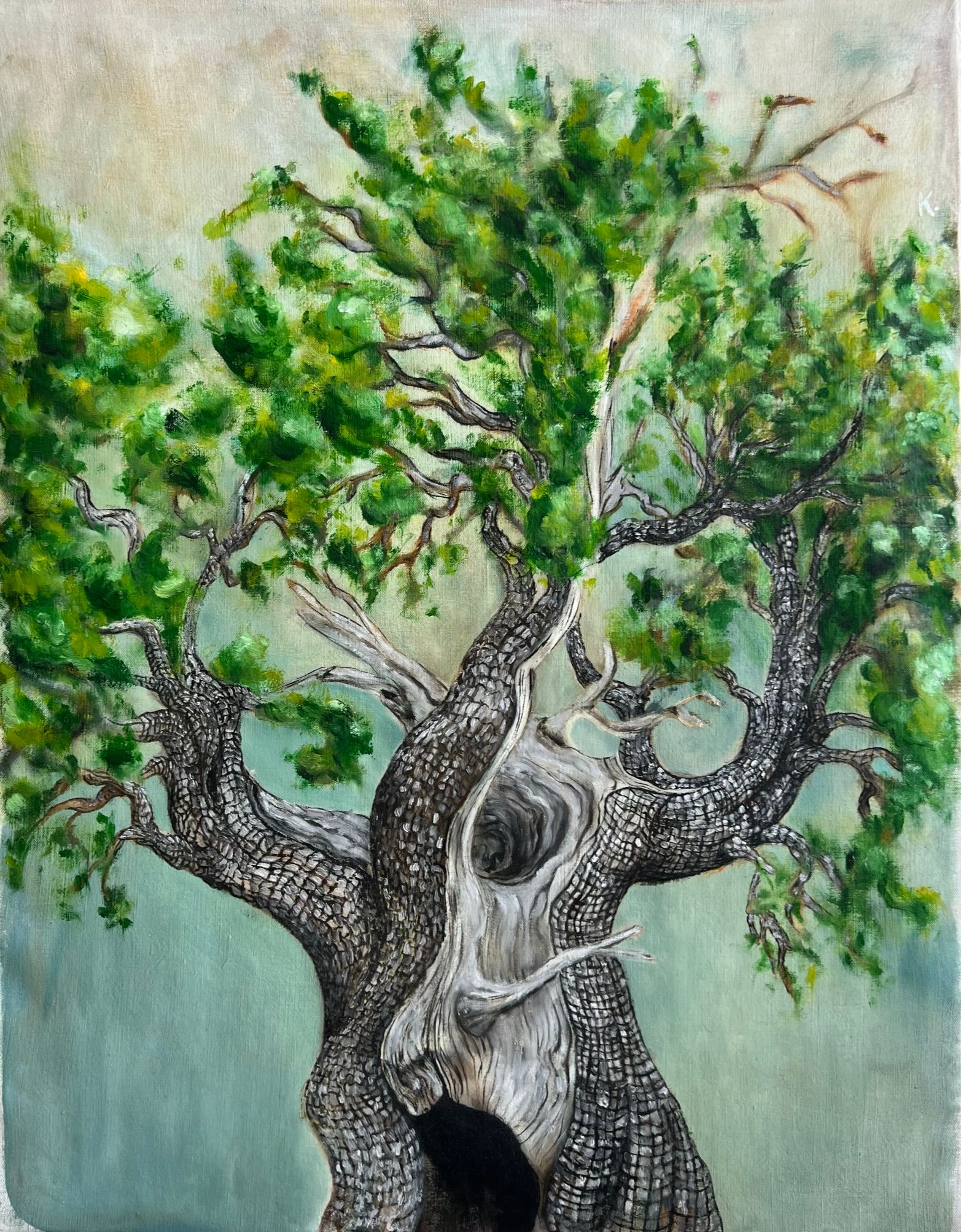 Life always finds a way to keep living and with this destruction there is always rebirth. Some places are just harder to let go of than others.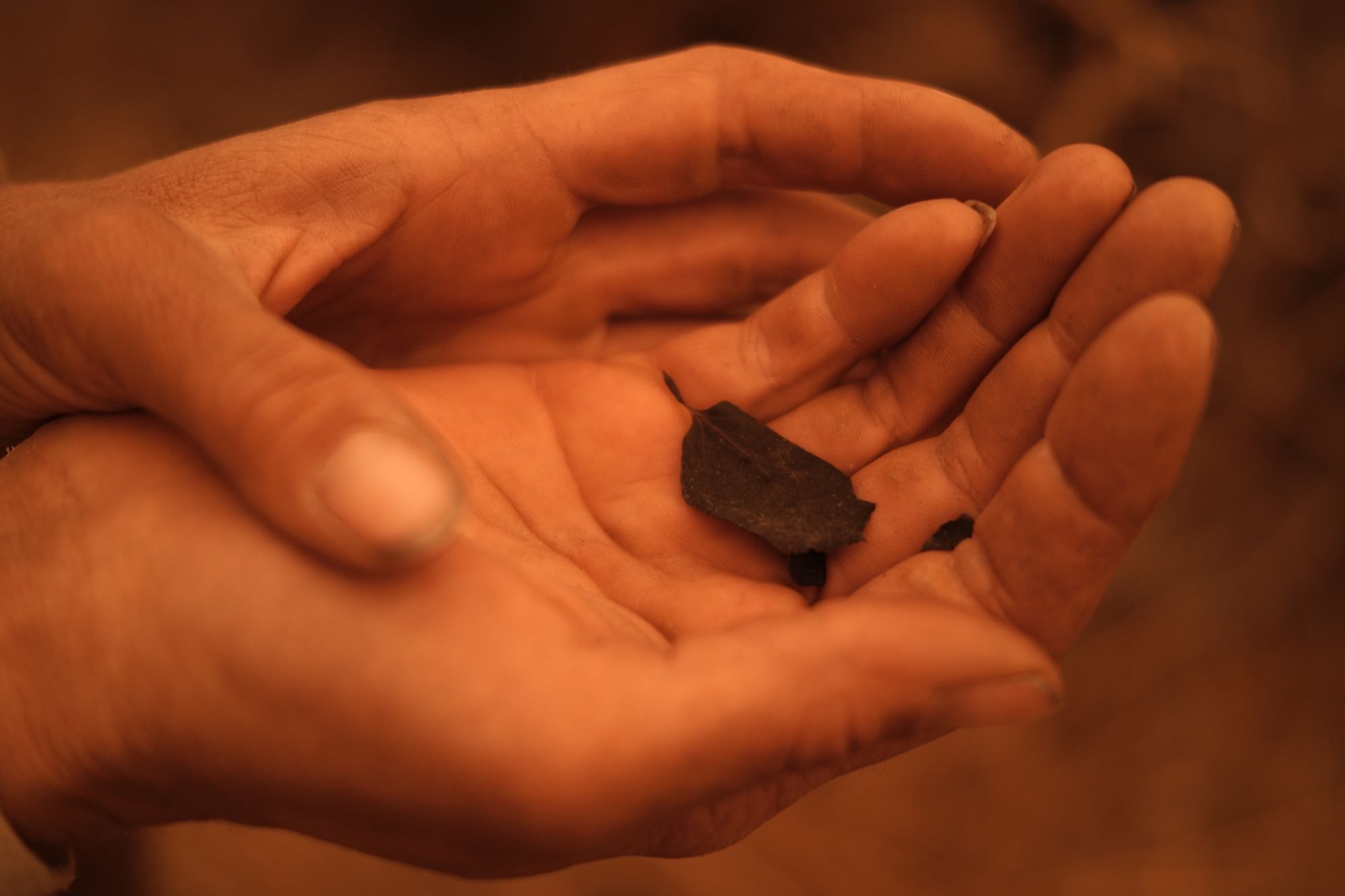 ---
Jeannie is happy to announce that she has two large weavings available for sale: Night and Leylines Handwoven Art Yardage.  Night is available via silent auction and Leylines is available via random draw, both of which will end Sunday May 22nd.  
We are also very excited to share with you our new and improved web store. As some of you may have experienced in the past, our web store had some issues (what a pain!),  we are now using a different service and things should be much better. We have both been working hard to design new shirts with both of our work; Kyle's intaglio prints and paintings, and Jeannie's prints, mushroom ladies and photography.  
This last week we made a quick video of an intaglio printmaking session by Kyle.  Here you can see all the steps in this printing process - inking, wiping the plates, soaking paper, printing in the press and drying in blotter paper in a book press.  There is also some Chine-collé happening in this video wherein pieces of paper are adheared into the print as it is made adding texture, form, shape and color to the resultant image.  Much of this work is available at Desert Archaic or up on the new online shop.  
Kyle's printmaking is also the source for much of the imagery on the art clothing in our new shop as well.  
Finally, to our new web store were also added a handful of new adornment pieces by Jeannie.  These pieces combine freshly drilled crystals (Zambian citrine, Veracruz amethyst, rutilated amethyst and quartz) along side a cacophony of new stones found at the Tucson gem and mineral show this year. You can see the whole collection of them on her website, and the available pieces in our shop.
---