The Cold Moon is rising through a thinly clouded sky here in southern New Mexico. The air is crisp and the bird baths will surely freeze tonight, though likely they will thaw again by tomorrow afternoon. The daylight is precious here in our studio-life.
Today begins the 12th year we have spent at our tiny little home in Truth or Consequences, New Mexico. I remember that first night staying up late drinking a $10 bottle of bubbles which we bought simply because it had gnomes on it and sleeping on the floor to wake up to the morning sunlight and cacophony of bird song. We felt rooted and excited to create a new world out of the thin pure air of the desert.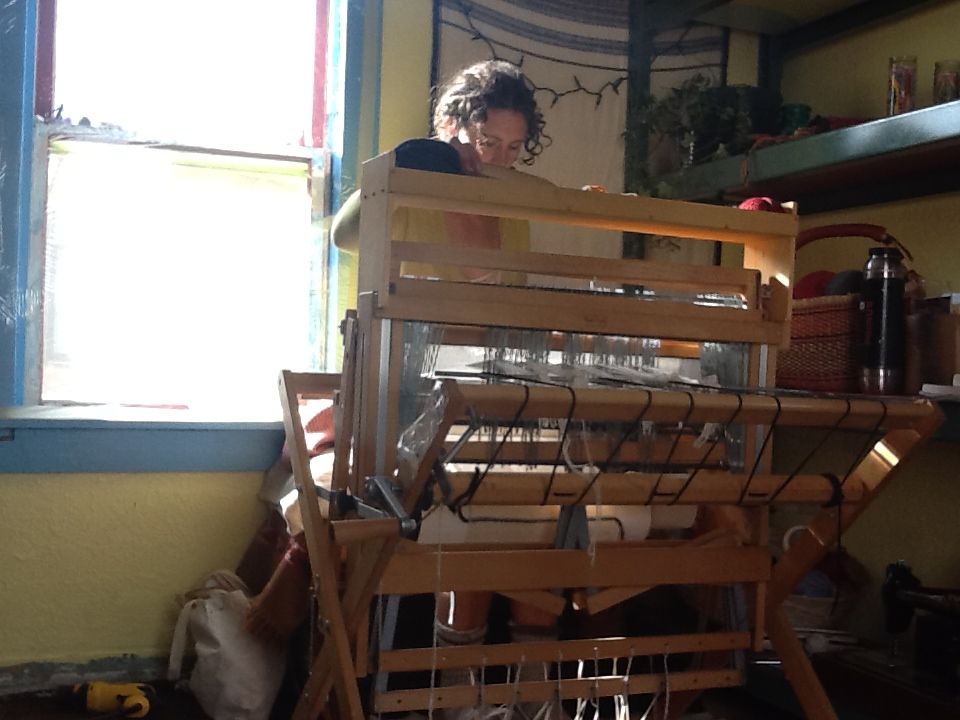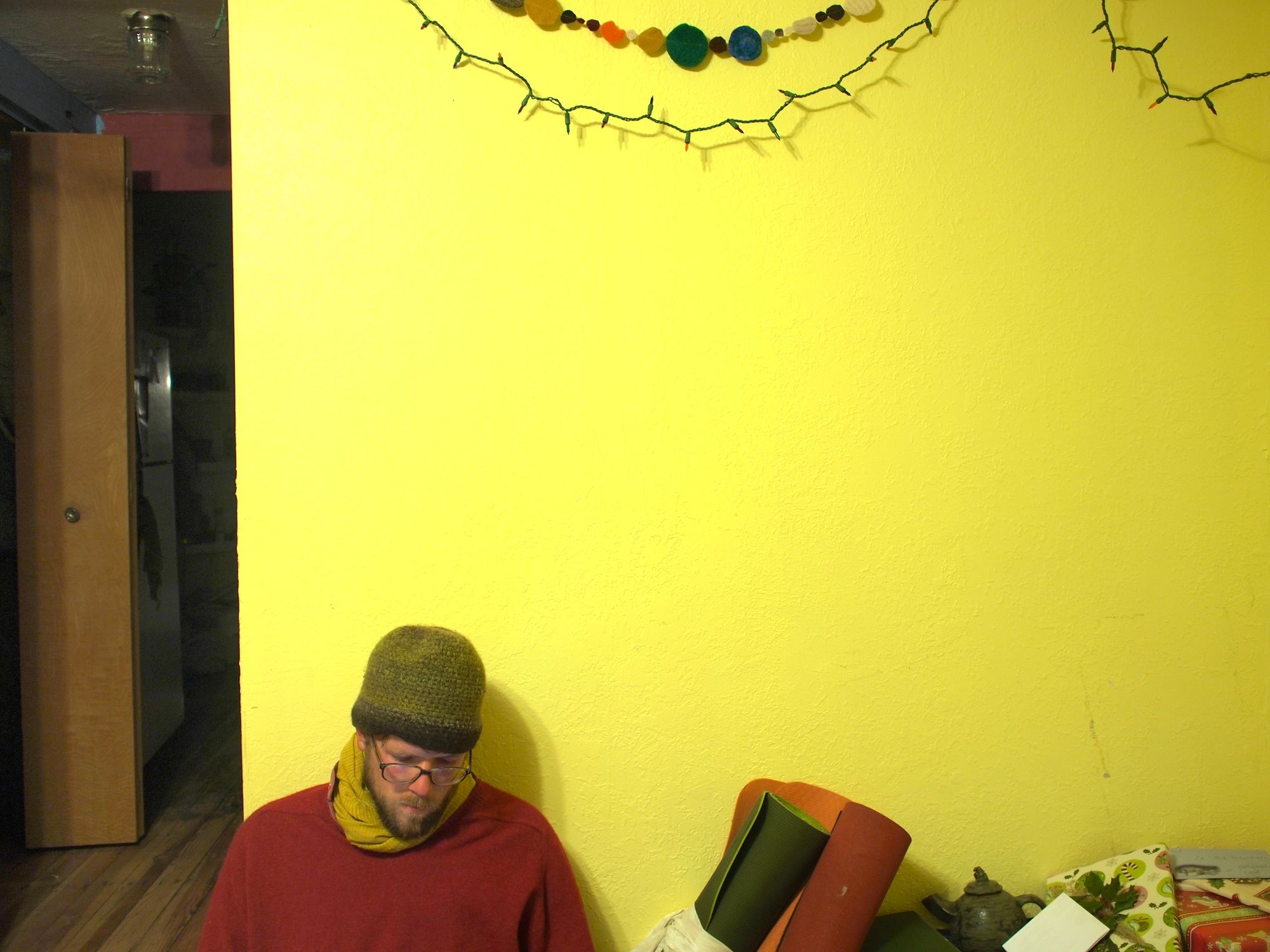 Eleven years later we wake up this morning to a monstrous skeleton of a house sheathed in plywood the day before blotting out last nights full moon rise and this mornings sun rise. Our hearts have been heavy for the last week as we've watched a crew frame up this building and realized just how dramatically our space, created with our own two hands, was in flux.
Yesterday a solid form dramatically and permanently changed the physical space we have existed in the for last 11 years. Today's anniversary feels much more like the start of a new chapter in our life then it does another year in Truth or Consequences. A spell has been broken as we look around and see just what is the next phase of life for us. Curious synchronicity of these events on this same day years apart.
It is hard to not feel the sinking of my heart as I hear the air hammers blast over the clacking of my loom and the audio book in my earbuds as they build a house to the east of me, 10 feet to my left, 30 feet above, blocking both my view of the mountains and sky with two by fours and plywood. I did not move to the desert to be boxed in, to look out my window and see nothing but man made forms. In a strange way i feel defeated as if they have taken something sacred away from me.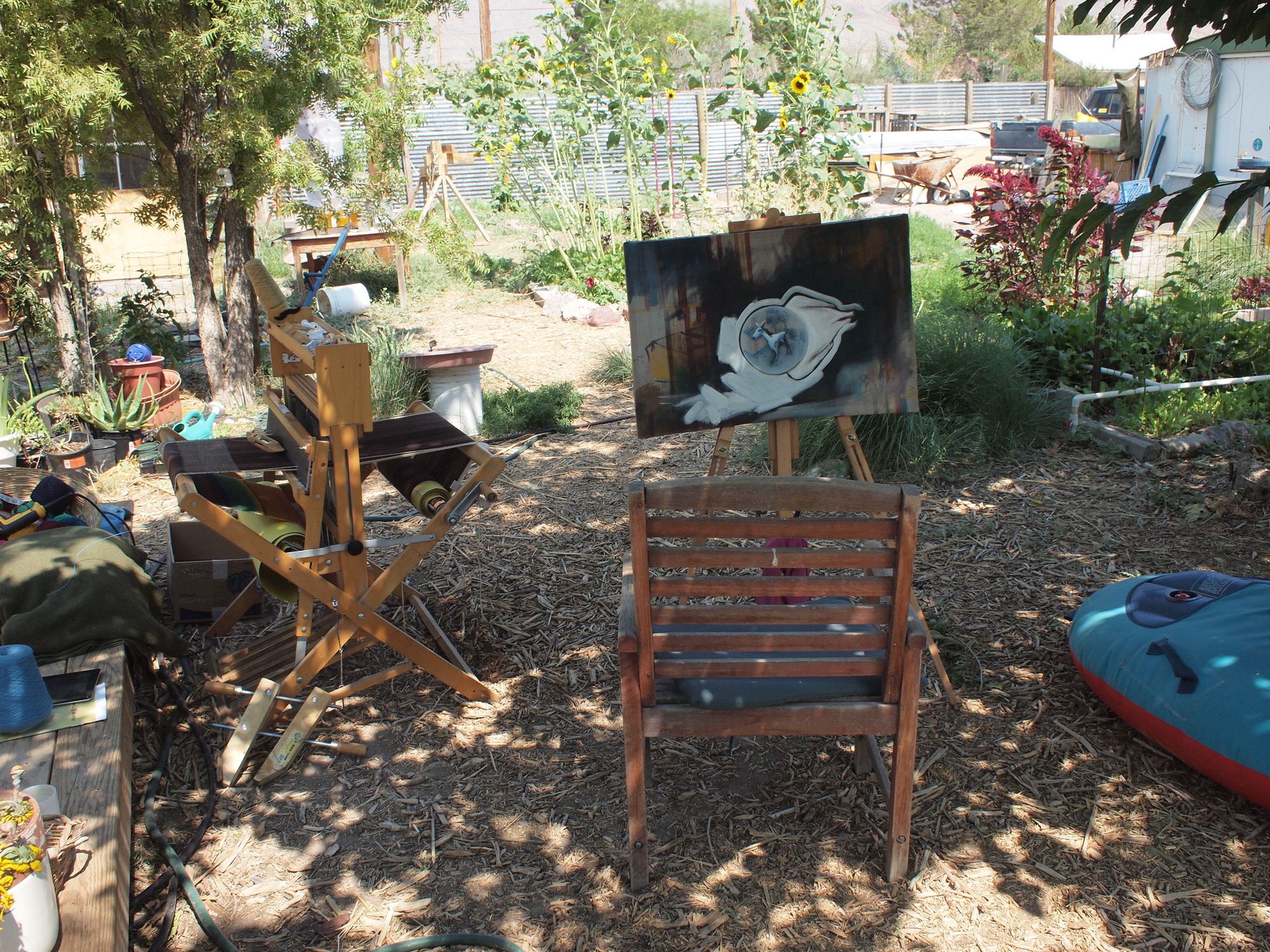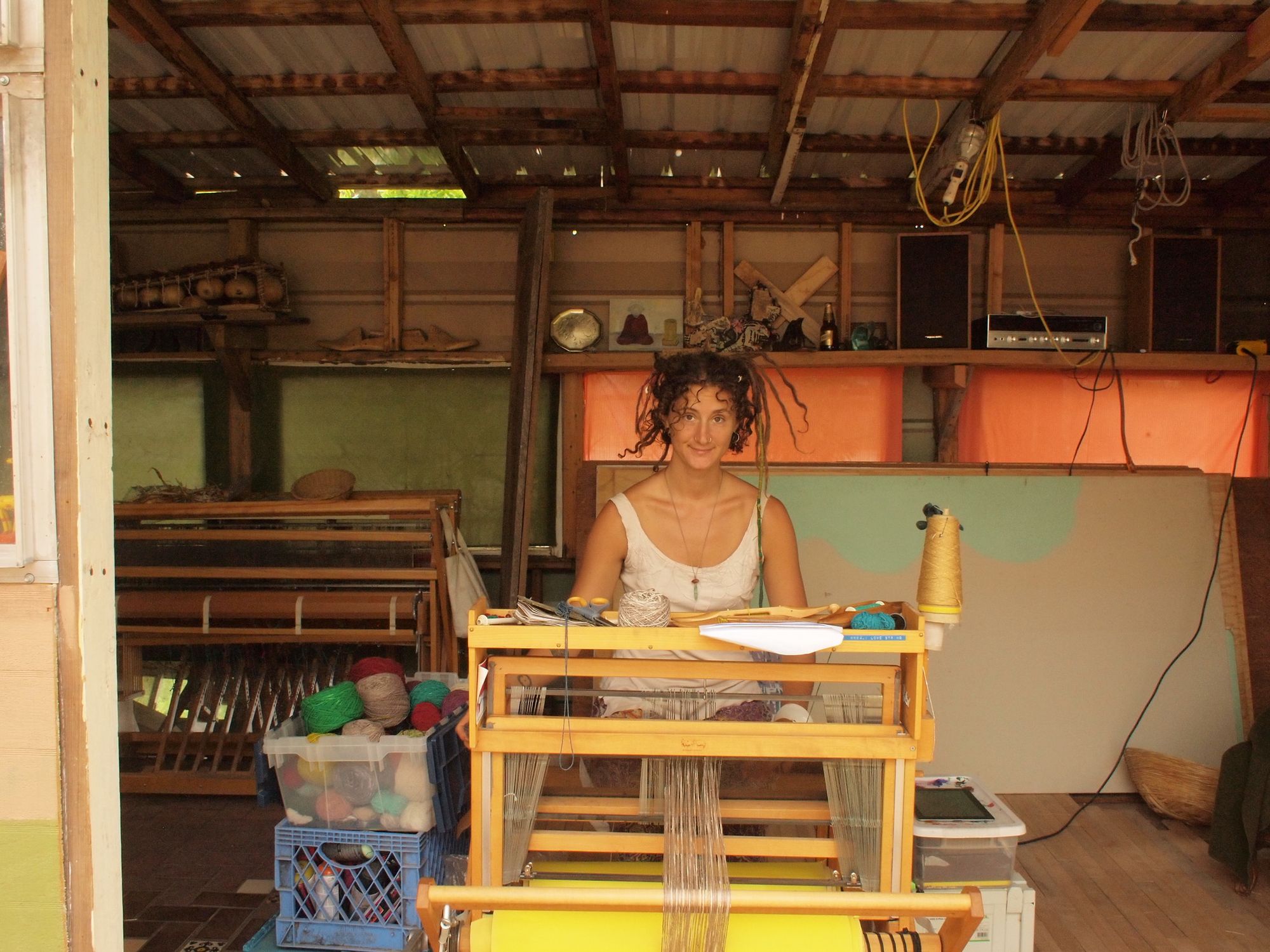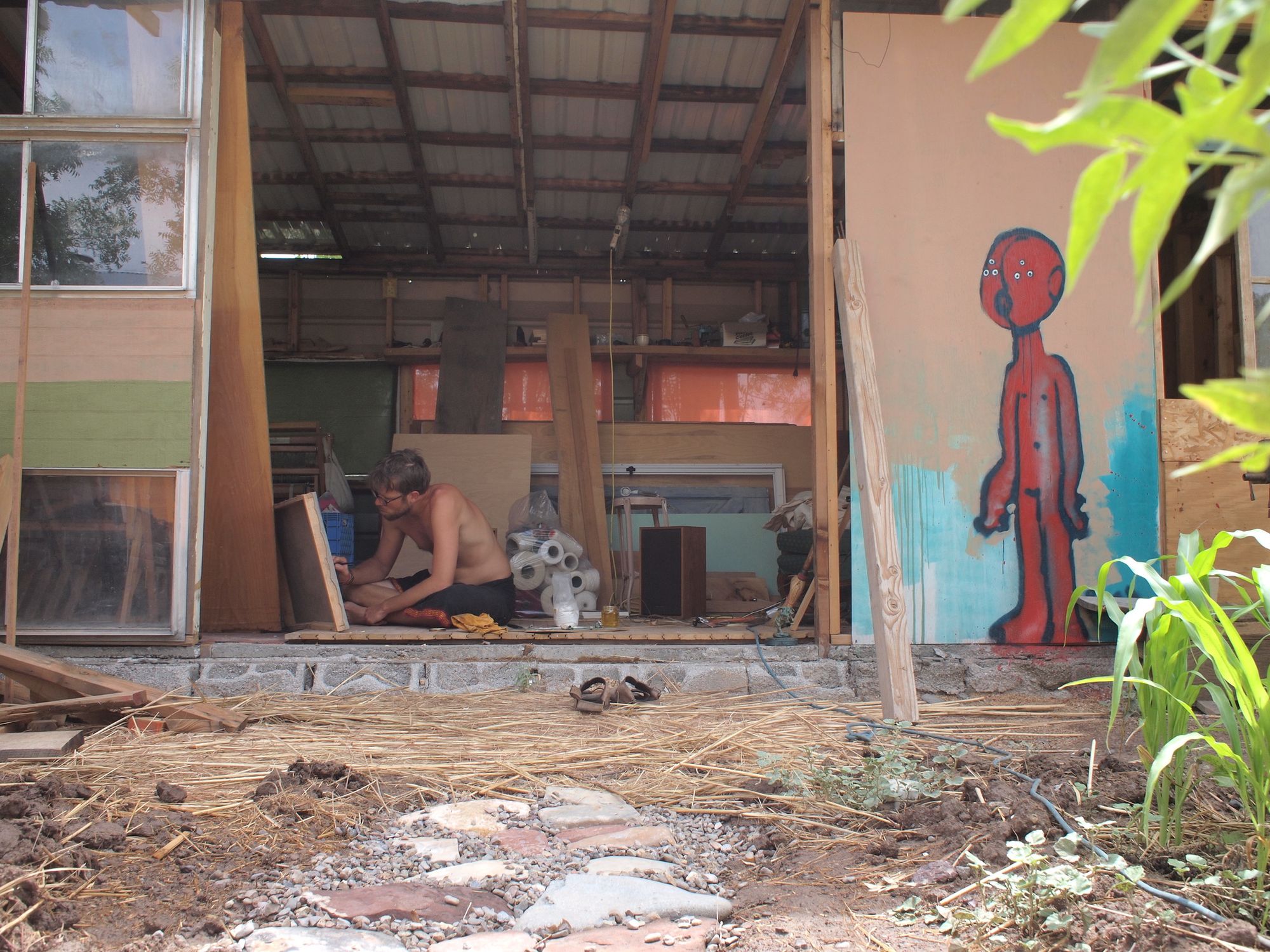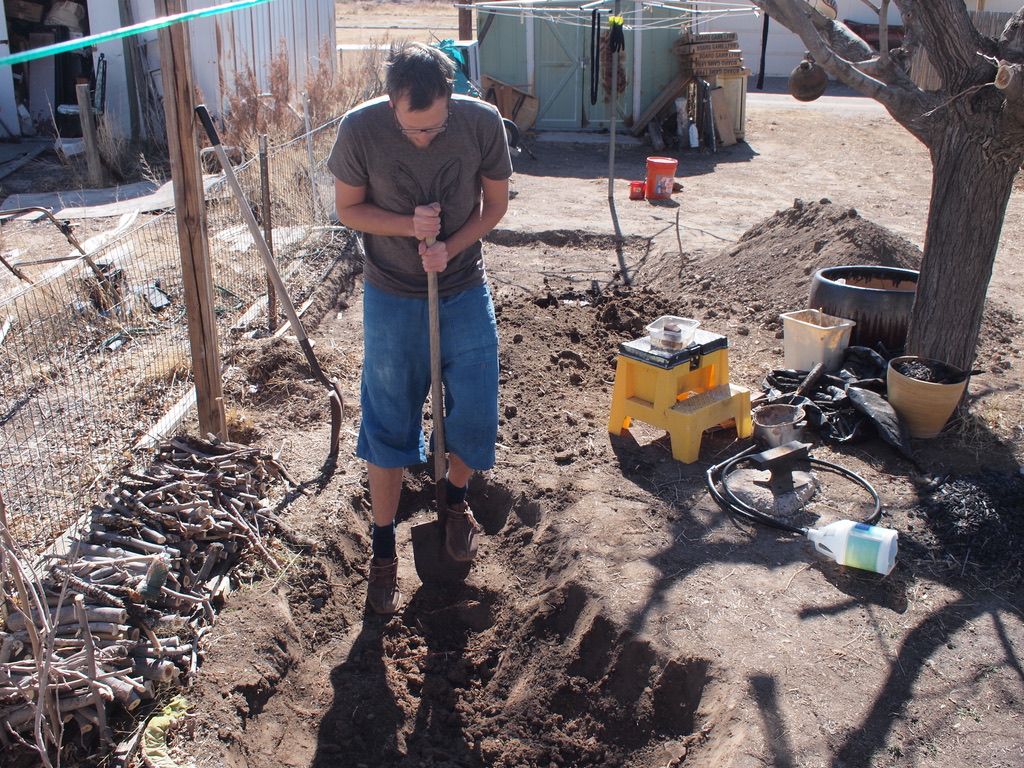 Life is constant like that with the change. It seems stasis can hold in the illusion of timelessness. Eleven years of creating, building and growing seems like the blink of an eye. Yet the days were long, each and every one of them - full to the brim with life. A long daydream of adventure and creation and chores and fun. Endlessly unfolding, slowly permuting and ever comfortable. For a bit it's like you've been wrapped up and tucked into a warm bean and cheese burrito and everything is just cozy. Then the world dips you in the ultra hot sauce and it stings your eyes.
I think the biggest takeaway from all this is that time is insidiously slippery and we should all take care to fully engage with every single moment.
---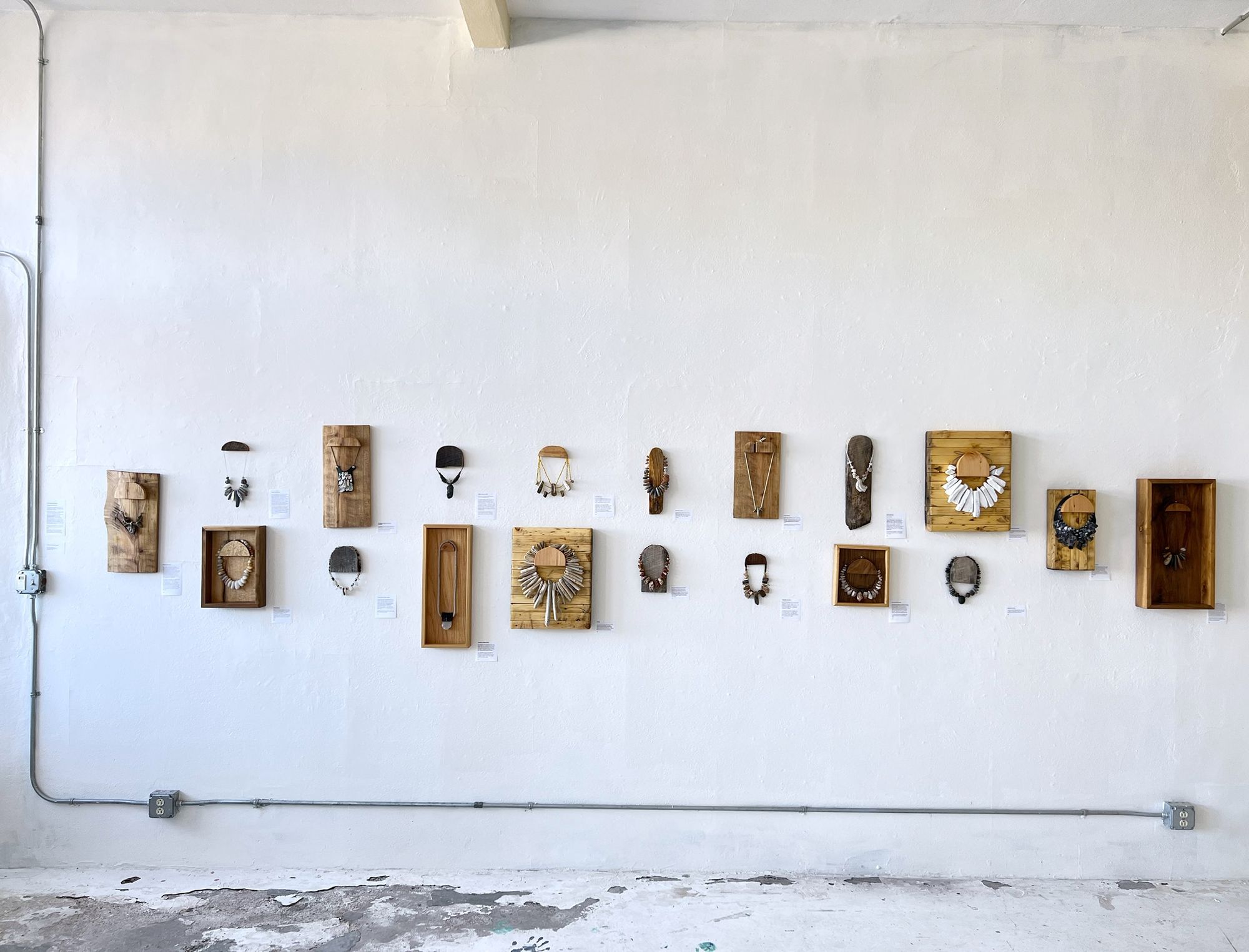 In 2019 Jeannie dreamed up a project which has only just now come to fruition. It is an interaction with geologic time on the scale of human hands.
A heart beats, feet step, rain falls, stones roll.
The Movement of Stone is a project begun in 2019 composed of 32 pieces of adornment. The pieces constructed in this series trace a path traveled in that pre-pandemic year. They are small meditations on our human bodies, the spaces we traverse, and the elements of earth that pass through our hands. Of the places I set foot, each stone was carefully selected, every piece brought home was drilled and used in this project.
On this day, as the moon flew in its orbit below the horizon she installed this series in Desert Archaic Gallery, here in Truth or Consequences, New Mexico. Each piece of adornment hangs from the gallery wall from a wooden form that was also hand made by Jeannie. The frames and minimalist hangers are made from wood of walnut, oak, maple and pine.
The pieces are all available for sale in person in Desert Archaic, and will be available online in a week or so. (or by request) You can view the project in its entirety here.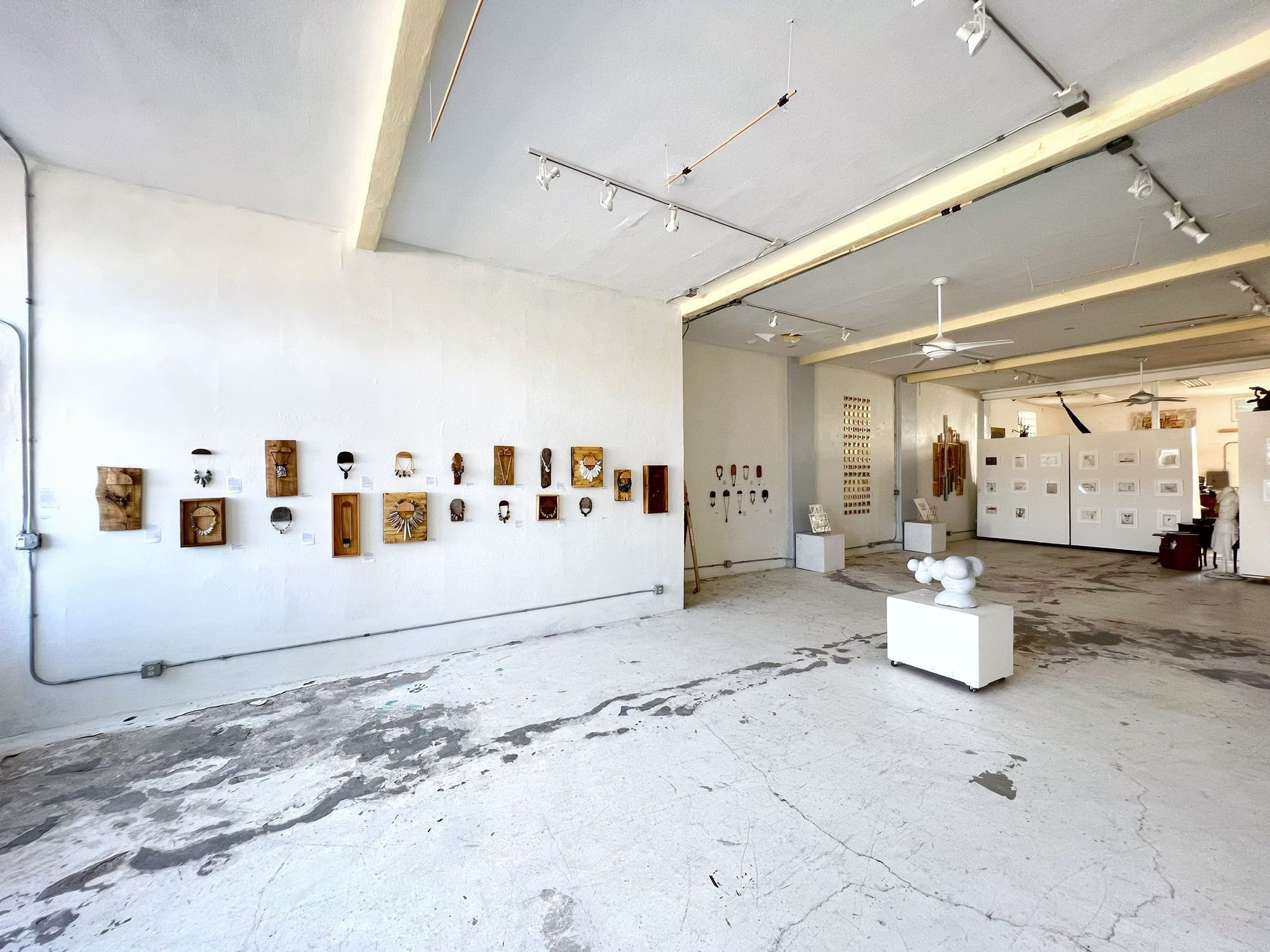 ---
Kyle is busy listing all of his paintings for sale online at market.intentionallyconfusing.com. As we inch towards our future path these last 10 years of running a gallery in Truth or Consequences will reach the end of their cycle. The next year will see us fully commit to sharing our art virtually.
Please have a look and see if there is anything which needs a new home with someone you love. There are works at all different prices, a little something for everyone.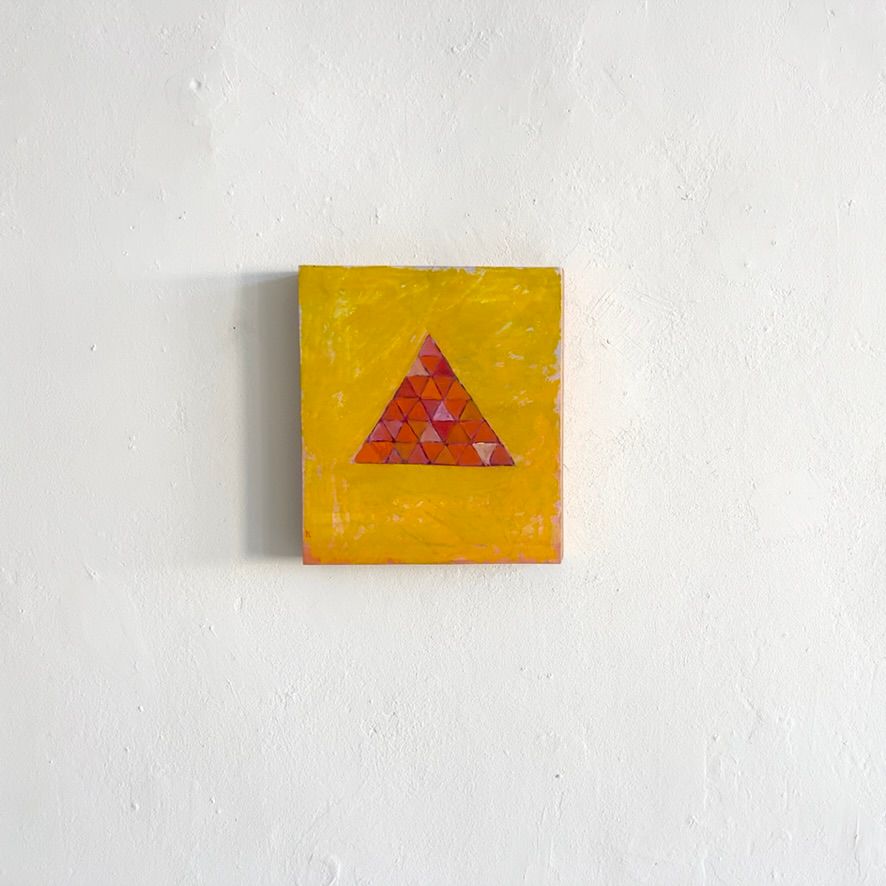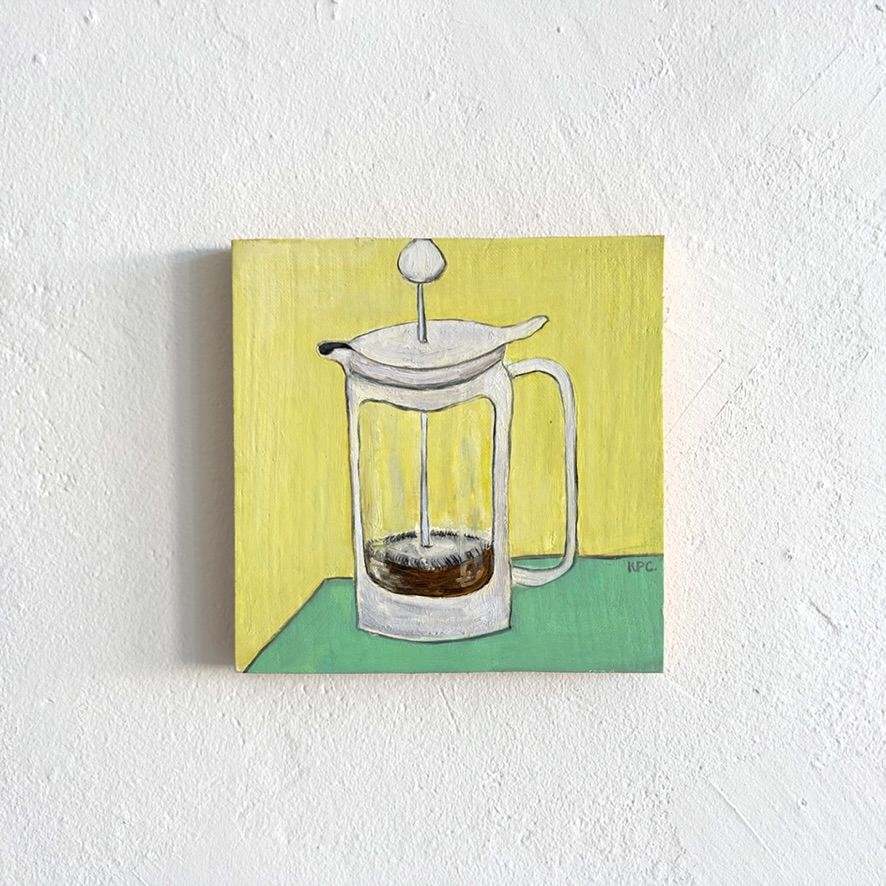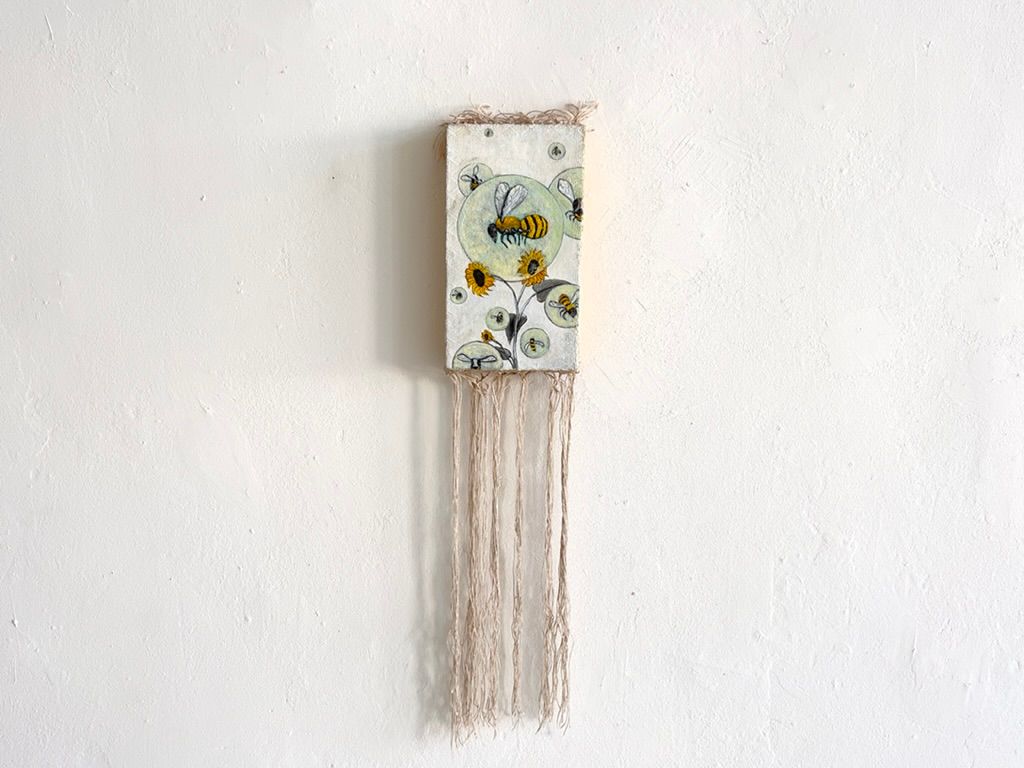 ---
On the loom Jeannie is looking forward to finishing up the current customs she is working on and diving into an experimental piece with some new tussah silk fibers that she has been dyeing with natural dyes over the last year.
---
We are wishing you all the very best. May your days be filled with light and love in this strange world,

Jeannie & Kyle